It's been almost 5 months since the Aston Martin Racing team took victory in the FIA World Endurance Championship's season finale in Bahrain.  Now the new racing season is  upon us and the champions are gearing up for another round of challenges.

Team Line Up
Aston Martin Racing will take on this year's  premiere endurance series with a three car line-up: two V8 Vantage GTE cars in GTE Pro and one car in GTE Am.
Piloting this year's #95 will be the reigning WEC champions Nicki Thiim (DN) and Marco Sorensen (DN). The dynamic duo took the title in the final round in Bahrain last year and and bidding to reclaim their crowns behind the wheel of their V8 Vantage GTE.
#97 entry will be driven by the British pairing of Darren Turner and Jonny Adam, both celebrated champions of British and European championships.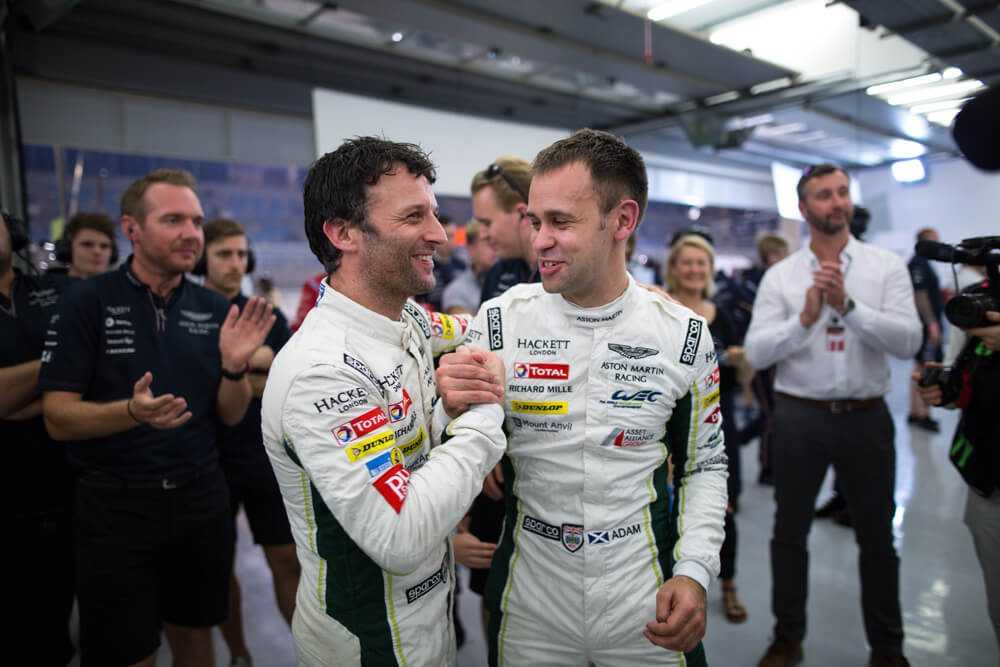 Daniel Serra (BR) will join the British duo as a third driver for the 6 Hours of Silverstone, 6 Hours of Spa-Francorchamps and the 85th running of the 24 Hours of Le Mans circuits. While this will be the first WEC season for the Brazilian pilot, he's more than prepared to take on the challenge after countless hours of training behind the wheel of the V8 Vantage GTE.
New Zealander Richie Stanaway will be supporting the Thiim-Sorensen pair during the same challenges.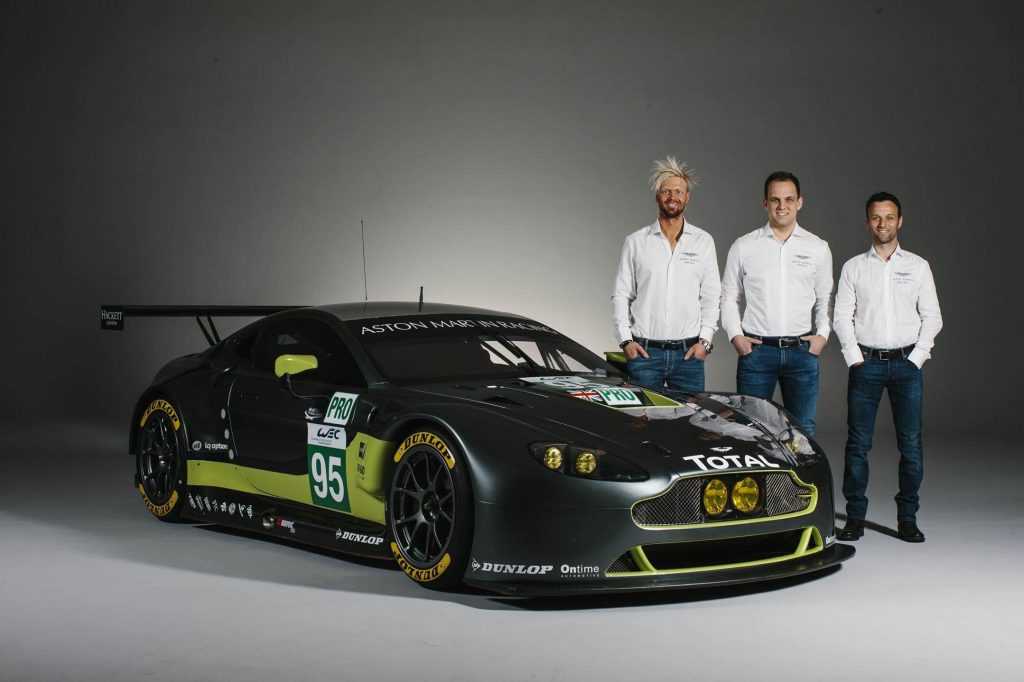 Racing Schedule
The World Endurance Championship 2017 schedule is as follows: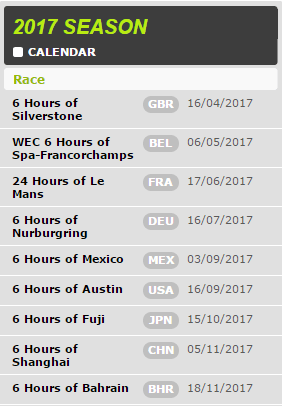 In an official statement made earlier this month the Aston Martin Racing Team Principal Paul Howarth said, "We are a team with big ambitions following our championship successes last year and while the competition will undoubtedly be tough, it is our objective to be on the top step of the podium at Le Mans in June".
Aston Martin Racing is committed to five more seasons of the FIA World Endurance Championship and with the current team line-up they feel more equipped than ever to show great results on the track.
Aston Martin Racing returns to competition at the season opening 6 Hours of Silverstone on 14-16 April.
Don't forget that by participating in IQ Option's month-long tournaments you get your own chance to get behind the wheel of an Aston Martin.
[cta_en link="blog.iqoption.com/en/aston-martin-racing-drive-day/" name="Join a tournament today"][/cta_en]