Aston Martin Racing has taken victory at the 85th 24 Hours of Le Mans in dramatic style, after Jonny Adam (from Great Britain) snatched the GTE Pro lead on the final lap of the iconic endurance race.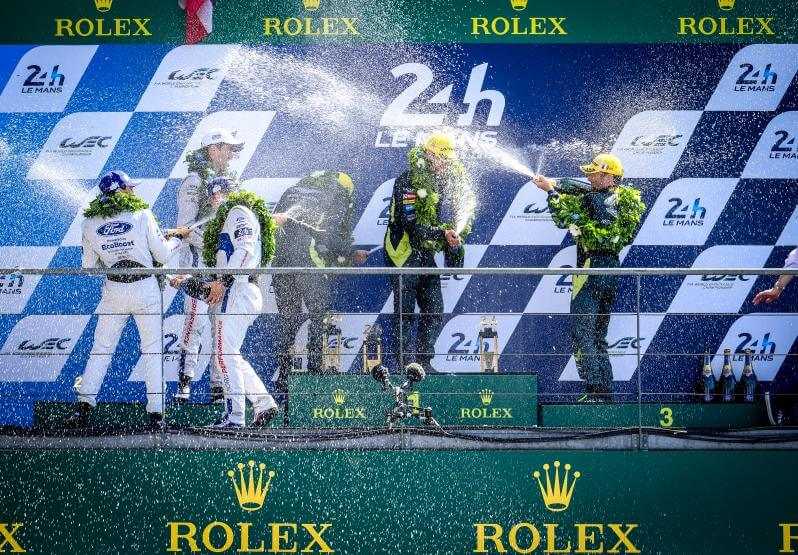 Partnered by Darren Turner (Great Britain) and Daniel Serra (Brazil), the trio and their Aston Martin V8 Vantage GTE performed faultlessly to ensure they remained in the hunt for victory right until the death.
With just over 45 minutes left on the clock, Jonny Adam found himself pitting at the same time as the #63 Corvette for a final fuel stop. With both cars exiting the pit lane together – with Adam in second – it was inevitable that he would have to make the pass while on track.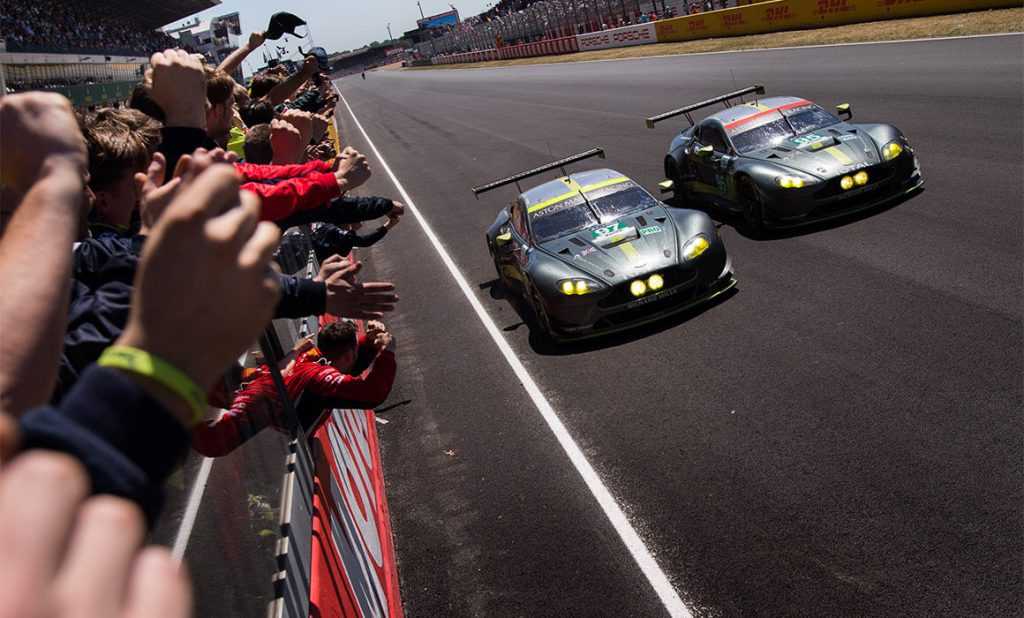 After trading places with his rival for much of the final stint, Adam prevailed and overtook the #63 Corvette as he crossed the start/finish line on the penultimate lap. With his rival running wide at the second Mulsanne corner under pressure from the Scot, a slow puncture halted their progress and ensured the victory.
Andy Palmer, President and CEO Aston Martin:
– I`m immensely proud of everyone who has played a part in this victory today. To enjoy this kind of success at the top level of endurance racing is testimony to the quality of both the team and the V8 Vantage GTE. I`m sure that Darren, Jonny and Daniel's victory today will go down as one of the all-time greatest drives at this iconic race. I wish them the very best of luck for the rest of this year's World Endurance Championship.
The result comes just days after the luxury British marque unveiled its latest Vantage AMR special editions. Announced at this year's Geneva Motor Show, the brand's AMR performance brand amplifies and accentuates the sporting prowess of the British marque's road cars, by taking inspiration or direct influence from Aston Martin Racing's participation in the FIA World Endurance Championship.
Aston Martin Racing will return to the FIA World Endurance Championship for the 6 Hours of Nürburgring on 16th July.
Don't forget that by participating in IQ Option's month-long tournaments you get your own chance to get behind the wheel of an Aston Martin.
[cta_en link="blog.iqoption.com/en/aston-martin-racing-drive-day/" name="Join a tournament today"][/cta_en]