4 min read 
Trade-war fears reached a new peak earlier this week as Trump and Xi exchanged another round of tariffs. Now, only days later, a lessening of those fears has allowed risk-on sentiment to drive a handful of major currencies to new highs. Pairs ranging from the EUR/USD to the EUR/GBP and NZD/USD have broken key resistance levels and poised to make significant gains over the next few weeks.
The biggest story is the EUR/USD. This pair created a long green candle breaking out of a bullish triangle and set a new two-month high in the process. The candle is very bullish and supported by the indicators which are both moving higher. The move itself is driven by shifting central bank policy as well as trade, policy that has the ECB and FOMC in divergence.
The ECB has signaled they are on pace to hike rates next fall while the FOMC outlook has begun to dim regarding the pace of their rate-hiking program. The next target for resistance in this pair is at 1.1800, a break above that level will take the pair up to 1.2000. Longer-term, with the ECB on the brink of hiking rates and the FOMC poised to stop, a move up to 1.25000 is not impossible.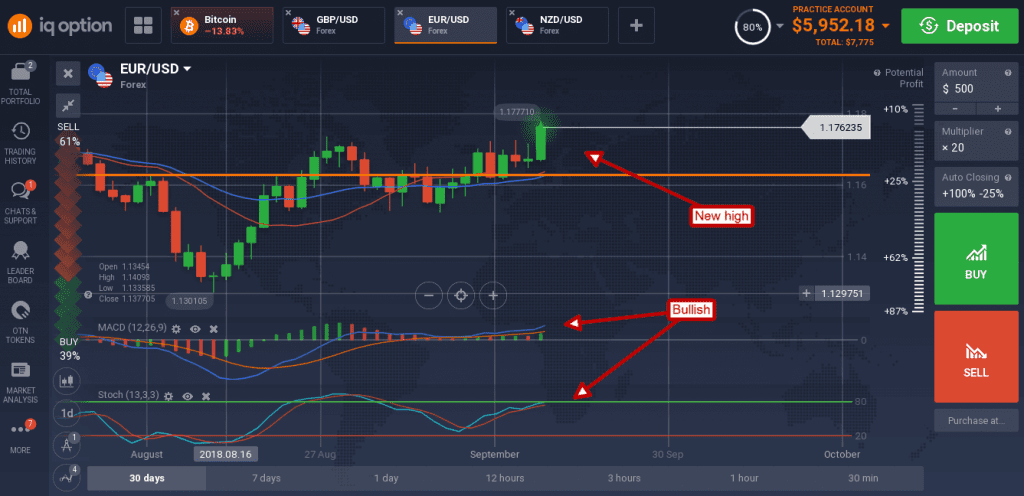 The EUR/GBP was also to break out of a near-term consolidation pattern, this time to the downside. This move is driven by a rising expectation the BoE will hike rates again, and soon. The expectation for rate hikes is supported by the BoEs last statement, Wednesday's hotter than expected CPI and Thursday's hotter than expected retail sales. The data clearly shows that economic expansion and inflation are accelerating and that is strengthening the pound. The EUR/GBP moved down to set a new two-month low with Thursday action and it is indicated lower. The caveat is that support may present at the 0.8850 level, a break below that would be bearish and likely take the pair down to 0.8800 or lower.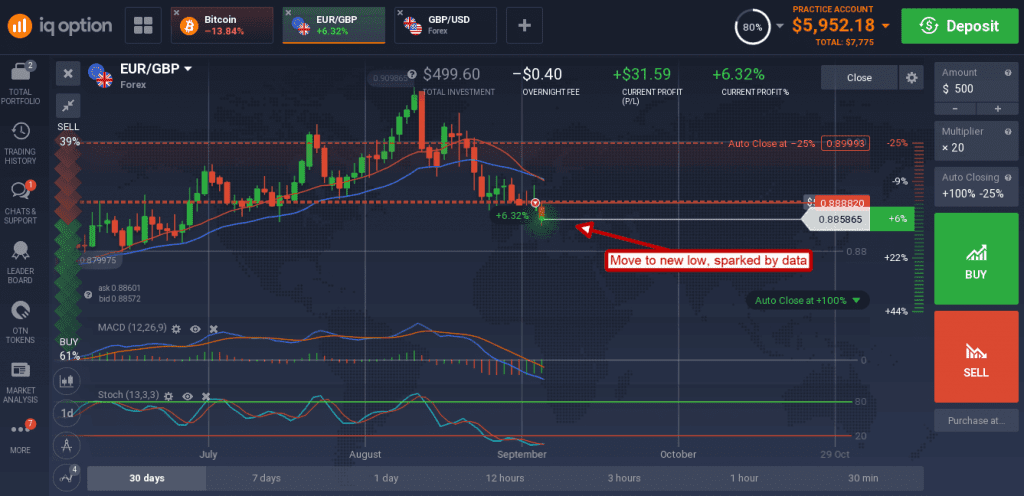 The NZD/USD shot up to break above the short-term moving average and confirm reversal. The move was sparked by better than expected GDP data from New Zealand that fueled appetite for the kiwi. The quarterly gain of 1.0% was 0.2% better than expected and led to YOY gains of 2.8%. The 2.8% YOY was also much better than expected and driven by better than expected consumption within the nation.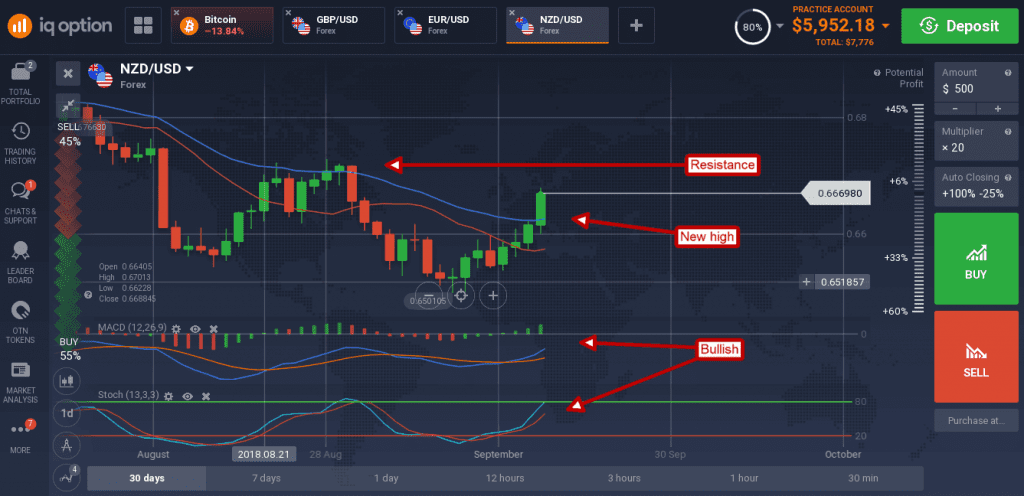 The NZD/USD is likely to move up to 0.6700 before hitting major resistance, a move above that level would be bullish. The caveat is that, if resistance holds, the kiwi's reversal may mean the pair is now range-bound rather than in downtrend.
Trade now