5 min read 
Google's big October 4 event is still today, but tech enthusiasts have gotten a sneak peek into four of the brand's most important devices that will be announced. The leaks have been attributed to Droid Life, and provide all the technical specs and price info on the new, smaller version of the Google Home smart speaker, the new premium 2-in-1 Chromebook, and both the big and small versions of the Pixel 2.
First in the list is the Google Home mini, which is expected to cost $49. The smart speaker seems like it's been designed as a direct competitor to Amazon's Echo Dot. It won't have the same level of audio prowess of its bigger sibling, but its affordable price will make it a more feasible option for people looking to put a Google Assistant-enhanced device in their home.
According to the leaked information from Droid Life, the Home mini will feature a hard plastic base with a cloth mesh top available in three colours: charcoal, grey, and coral. The main difference with the standard Home is that users won't be able to swap out the base with replaceable add-ons in other colours. The four dots on top will correspond to the coloured dots that appear on the current Google Home when you ask it questions. Still, it remains to be confirmed if the mini will retain the capacitive touch controls found on the standard model.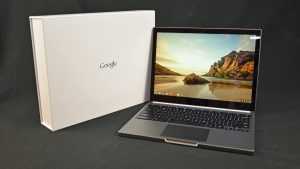 The Second leaked device is named as the Google Pixelbook – Google's New Chromebook With Pixelbook Pen, Starting at $1,199. Its design will resemble like a Google-branded Surface Book running Chrome OS. The main difference between the new Pixelbook and Google's previous Chromebooks is the model's 360-degree hinge that will let transform it into a tablet. There will also be a touch-sensitive screen with built-in stylus support. It seems Google will even roll out its own PixelBook Pen, which should arrive as an optional accessory.
When it comes to the two upcoming phones –the leaked photos reveal a curvier, more refined take on the Google's phone from 2016. Droid Life asserts that the standard Pixel is made by HTC and will come in three colours (blue, black, and white). Customers will have two choices for storage—64GB or 128GB—priced at $649 (£480) and $749 (£555), respectively.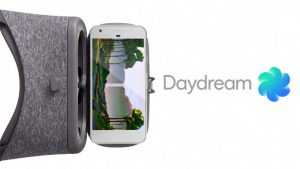 The larger LG-made Pixel 2 XL is expected to be made available in black, white and a two-toned Panda-like colour scheme, with reported prices starting at $849(£630). Droid Life hasn't disclosed any information on the Pixel 2's specs. However, based on earlier rumours reported by Android Police, the phones will probably be equipped with AMOLED displays with extra widescreen 18:9 aspect ratios, Qualcomm Snapdragon 835 processors, 4GB of RAM, stereo speakers and new pressure sensitive sides that will let users squeeze the phone to perform certain functions (most likely, summoning the Google Assistant). An upgraded version of the Google's Daydream VR headset is also expected to be included.
Trade here