7 min read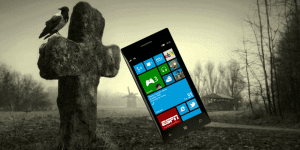 On July 11th, 2017, Microsoft put an end to support for Windows Phone 8.1, the most widely-used version of its Windows Phone operating system. To many users and tech observers, this hardly came as news. It looked more like the final nail in the coffin for a product plagued by a never-ending set of problems.
Windows Phone was launched by Microsoft in November 2010 to compete with Apple's iOS and Google's Android operating systems. The company partnered with Nokia in February 2011 to provide the Lumia series of smartphones with the Windows Phone OS. At the time, the Finnish company held a 23.8% share in the world's smartphone market. In April 2014, Microsoft completed the acquisition of Nokia's phone-making unit for $7.2 BLN, in an effort to integrate its software and hardware segments.
The expectations were high. Projections in March 2011 foresaw the Windows Phone achieving a 37% market share by 2015, compared to slightly more than 15% for iOS. The reality turned out to be altogether different. In July 2015 wrote off $7.6 BLN related to its acquisition of Nokia's phone business, in addition to eliminating 7,800 phone-related jobs. By May 2016, Microsoft was openly hinting to the end of the Windows Phone era.
The market share of Windows Phone dwindled from 2.6% in early 2011 to 0.7% by Q1 and 0.3% by Q4 of 2016.
So where did it all go wrong? Here are the 5 top reasons for the premature demise of the Windows Phone:
Terrible Sales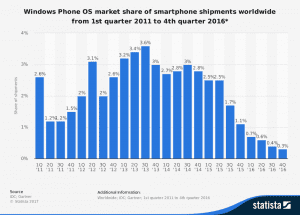 Anyway you cut it, the Windows Phone was a commercial and sales failure. The Windows Phone market share peaked at 3.6% in Q3 2013, before dropping to 2.5% by 2015 and below 1% by Q1 2016.
Sales of Windows smartphones declined from a peak of 10.4 million units in Q4 2014 to only 1.2 million in Q2 2016.
Out of 431 million smartphones sold worldwide in Q4 2016, less than 1.1 million where Windows Phones, or less than 0.3% of the total.
Few Apps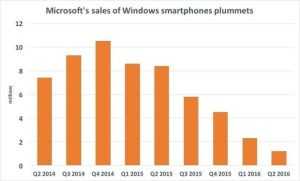 Unsurprisingly, the number of apps developed for Windows Phone dwindled in parallel with the lack of sales. App developers began to abandon Windows Phone due to being unable to generate significant revenues on the platform. In Q4 2013 Windows Phone had a 0.49% share of user traffic and only 0.35% of mobile ad revenue, compared to 37.71% and 31.73% respectively for Android. The Instagram app, one of the world's most popular, was launched in November 2013 and was only updated to allow video uploads in April 2016, more than 2 years later. Major corporations discontinued their Windows Phone apps including American Airlines, Chase Bank, Bank of America, NBC and Pinterest. As of March 2017, there were 2.8 million available apps for Android, compared to 2.2 million for iOS and only 0.67 million for Windows Phone.
User Unfriendliness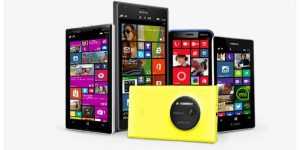 The Windows Phone OS was panned as due to its grid of "Live Tiles" interface, which could be resized and rearranged according to user preferences. This was significantly different from Android and iOS interfaces. User feedback was generally negative, citing its unfamiliar look and lack of intuitiveness.
Late To Launch
The first iPhone had launched in June 2007, with the first-ever Android device, the T-Mobile G1, coming to market in October 2008. By the time the Windows Phone 7 launched in November 2010, the market was already becoming dominated by Android and iOS, with a 2+ year head start. In July 2011 there were already 356,000 iOS and 250,000 Android apps available, compared to only 150,000 in the Windows Phone Store in December 2012.
Google was able to incentivise Android development because it was a natural extension of the company's search and advertising segment into the mobile device market. Microsoft did not have this option and could not scale as fast. Marketing efforts were also a failure, especially in Asia. Smartphone producers like Xiaomi, Huawei and other minor ones opted to produce low-priced Android smartphones, which were preferred by local customers.
Microsoft's Self-Sabotage
Acknowledging that it's underdog status in the smartphone market was likely to endure, Microsoft focused on improving the user experience on its apps developed for iOS and Android. In addition, Microsoft worked to help users switch between non-Windows and Windows operated devices. The tactic backfired, as more and more users switched to using iOS/Android devices, even if maintaining desktops/laptops running Windows software. By 2015 Microsoft was offering Skype and MS Office apps with better user experience for iOS than for Windows Phone itself.
Microsoft announced this October it will no longer develop new hardware and bring new updates to the latest Windows 10 Mobile OS. Bill Gates announced his switch to Android only a few weeks earlier. The Windows Phone is truly dead now.
Trade now